The 2018 China International Electric Vehicle Conference (EVTec) was successfully held at the Shanghai World Expo Exhibition Hall on October 22-24. Focusing on electric mobility in China's specific context, EVTec attracts top-level automakers and suppliers from home and abroad, academic experts and government officials to discuss cutting-edge technology research, new product development and the complete automotive industry. Issues such as the supply chain set the trend for the future development of electric vehicles. As the world's leading supplier of automotive parts and components,
ZF was
invited to participate in the conference.
EVTec's on-site ZF booth was crowded.
At the same time, Dr. Ye Guohong, Vice President of the Electric Drive Division of ZF Asia Pacific, also gave a presentation on the topic of "ZF's complete solution for future electric vehicles" at EVTec.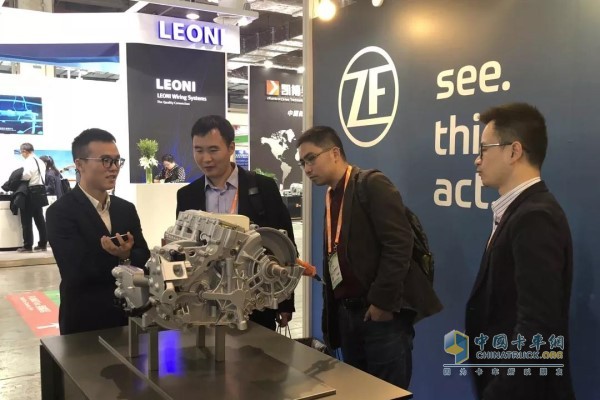 EVTec's on-site ZF booth is crowded
"In the past two decades, the pace of China's economic development has shocked the world; however, the ecological environment has also paid a huge price for it. Air pollution has become a major problem that plagues Chinese cities and the health of Chinese people. For this reason, China is rapidly entering electric power. At the same time as the car era, it is actively working to reduce carbon dioxide emissions. For local zero-emission vehicles, electric drive systems are a good choice. ZF can provide efficient and systematic solutions, including: advanced traditions Powertrains, different levels of hybrid powertrains, and purely electric drive systems. These products and technologies are used in a wide range of vehicle categories, including passenger cars, commercial vehicles and construction machinery."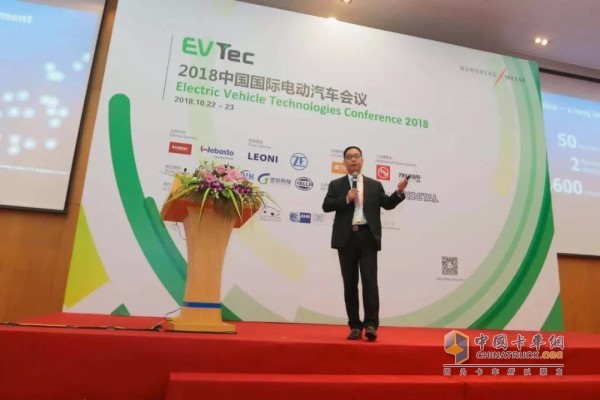 2018 China International Electric Vehicle Conference
ZF has always been driven by electric drive and has extensive and comprehensive experience in cultivating the entire transmission system, from integrated 48v solutions to complete hybrid systems to highly integrated electric bridge drives, ZF In the era of changing transportation, we are pursuing a more sustainable and efficient way of traveling. However, ZF's electric drive products are not limited to transportation. They are also suitable for industrial machinery. They can carry people and carry goods. The transportation method is extremely innovative and the application is extremely extensive.
Effective improvement of vehicle exhaust emissions is the first step in balancing economic development and environmental protection, so the development of electric vehicles has become an inevitable trend. ZF has established a zero vision concept and an "observation-think-action" strategy to provide comprehensive and systematic electric drive solutions for customers in all industries. Replacing fuel with electric power, replacing people with intelligence, environmental protection, and safe driving, ZF is making great efforts to build a beautiful and harmonious world.
Reading volume: Source: ZF Author: Yue Feng
A rotor is plalced eccentrically toward the cylinder in the space enclosed with the cylinder and the side paltes,and each component is precisely sdjusted and cconstructed with minimum clearance.
With centrifugal effect created when the rotor turns,the vanes inserted in cuts of the rotor continuously slide on the inner wall of the cylinder.






SPECIFICATIONS FOR Electric Vacuum Pump Kit 28146




Mounting Insulators Included
1.Quick Services
Wanray set up offices in many parts of the world. So it will offer the product and service at the first time.
2.Professional Services
Salesman at Wanray can communicate with customer without obstacle,the engineers can analyse the requirement and work with customer to ensure that we understand your product or range requirements 100% before selecting the right manufacturer for you; Devil in Details!We can guarantee quality manufacturing processes are met to European and Global standards.
3.Satisfied after-sale Services.
Wanray accept the customer`s complaining day and night, then solve it at the right time
.
Electric Vacuum Pump
Vacuum Pump,Electric Vacuum Pump,Rotary Vane Vacuum Pump,Auto Brake Vacuum Pump
Hangzhou Hanray Industry Co., Ltd , https://www.aircompressor.pl