Tangshan Coal Science Research Branch (hereinafter referred to as branch Tangshan) developed a series of new classifier FJP crusher for mine, crushing coal preparation plant, it can also be used for rock of medium hardness and crushed coke. The technical parameters are listed in Table 1.

(1) Characteristics of the crusher. 1 New design, compact structure, small height, easy to feed and discharge, repair and replace parts; 2 to ensure product uniformity, no excessive particles, and reduce over-crushing to a minimum; 3 with broken, screening Double function, reduce construction investment and production costs; 4 with double overload protection system to make the machine run safely and reliably; 5 new tooth plate and comb plate structure, the product granularity can be adjusted, truly realize the multi-purpose of one machine; 6 adopt new Process processing, tooth wear resistance, long life and low cost.
(2) Working principle. 1 This series of models directly acts on the material through the shearing force, so that the shearing force generates a large crushing force along the weak and fragile parts of the material, and the material is broken; 2 the material is between the two teeth, and the side wall The comb plates are discharged between the teeth, so the material is controlled by the gap when it is broken, and the particle size is uniform, and no excessive particle size is generated. The qualified granular materials already contained in the feedstock are quickly discharged and are not broken. Therefore, the series has good screening and particle size control functions, and the excessive crushing is very small; 3 This series of models will have all the loads and pressures. Concentrated in the machine, it does not require a bulky chassis, which saves space, reduces manufacturing costs, and makes feeding and discharging, operation and maintenance, and replacement of parts very convenient.
Tangshan Branch developed 2PLF series sizer is coal, coke and other raw materials in the following hard, medium and minor operations ideal crushing equipment, and can be widely used in building materials, metallurgy, chemical and other industries. The technical parameters are listed in Table 2.


The characteristics of the crusher are: 1 strictly guarantee the product size and minimum over-grinding; 2 have the dual functions of crushing and sieving, which can save the screening operation of the grain level; 3 under the premise of ensuring the granularity, the new meaning Adjustable particle size; 4 full-scale overload protection system, safe and reliable to use; 5 tooth wear resistance, long life, easy to repair after wear.
Laminated motor core press lines, Laminated electric motor core press, Laminated transformer core press, Motor core lamination press , Motor Iron core press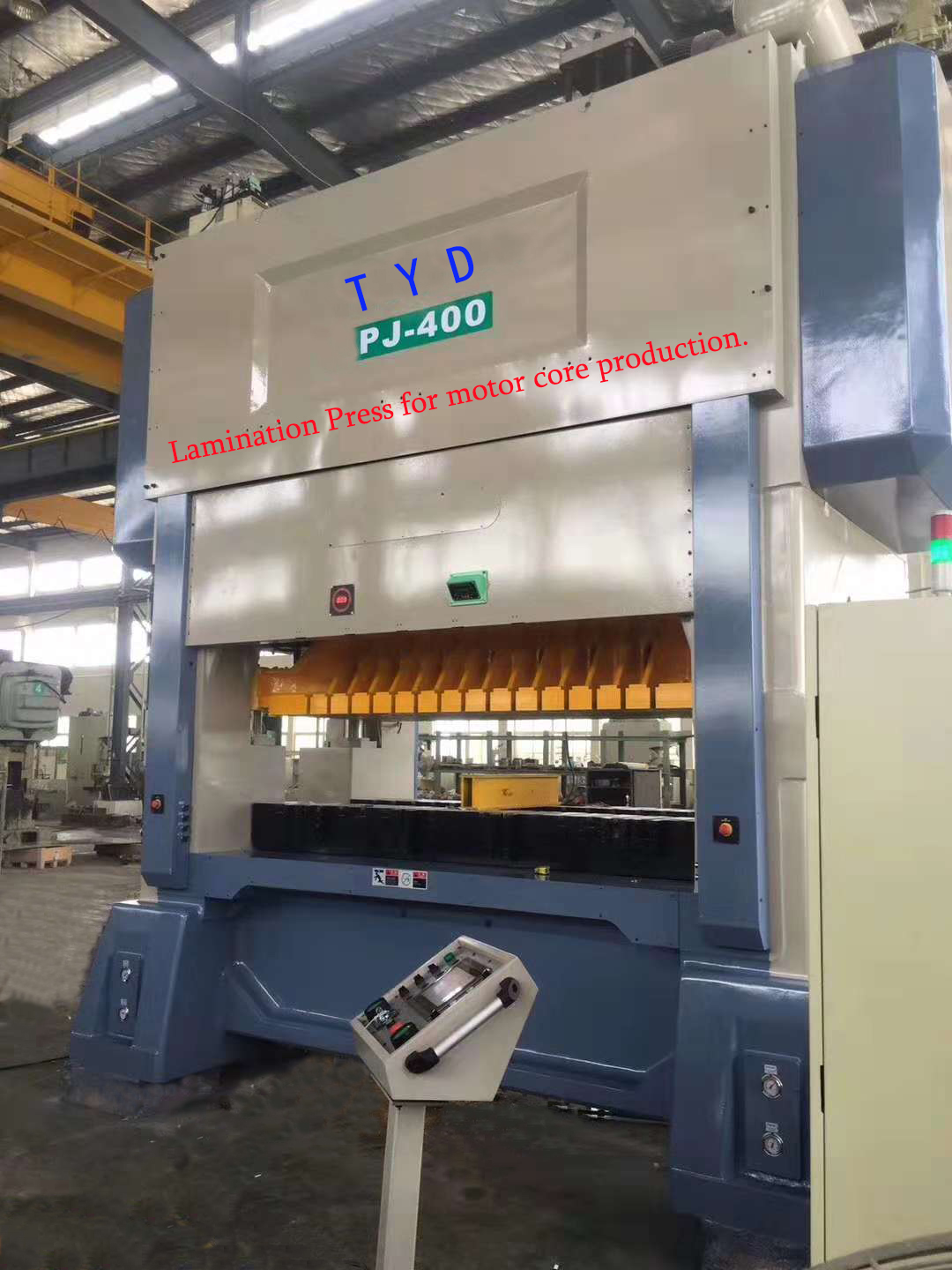 Laminated Motor Core Press Lines
Laminated motor core press lines, Laminated electric motor core press, Laminated transformer core press, Motor core lamination press
Satis Products Co., Ltd. , https://www.satismachinery.com