In October 2015, the Hujiao 1601 contract fell by 4.34%, and it has closed the Yinxian for four consecutive months. The Hujia bear market is still continuing. Although the tire companies started to improve slightly in the short term, due to the weak macroeconomic environment, the downstream demand in the long term is still insufficient. At the same time, after entering November, foreign natural rubber production areas will enter the rubber production season, and the market supply is expected to increase again. In this case, the Hujia bear market structure is difficult to get a fundamental turn.
Tire production and sales are not optimistic
Judging from the latest economic data, economic growth is still weaker than expected. China's GDP in the third quarter was only 6.9%, and it continued to fall. There was no sign of stabilizing, indicating that both consumption and investment were in contraction. This is in contrast to the previous market's expectation that "the economy will stabilize after sustained monetary easing" and confidence in the market will be hit harder.
Affected by the poor economic environment, the production and sales of the tire industry is not optimistic. National Bureau of Statistics data show that in September, China's production of tire tires was 77.58 million, a year-on-year decrease of 4.94%, which was further expanded compared with August. It is worth noting that September was the peak season for the production of tires. During this period, the output fell sharply, indicating that the downstream demand has not improved but it has further deteriorated. It is understood that after the National Day holiday, the operating rate of tire companies in Shandong increased to 66.44%, but the sales situation is not good; at the end of October, the operating rate of tire enterprises in Shandong fell again. The author predicts that with the end of the consumer season in November, the operating rate of tire companies will hardly have room for improvement.
Natural rubber supply is expected to increase
Since November, natural rubber production areas in China and abroad have ushered in the peak season for rubber production, so there is an increase in the expected supply of natural rubber. From the perspective of domestic supply, China's natural rubber imports continue to increase. According to data from the General Administration of Customs, in September, China's imports of natural rubber were 297,266 tons, a 12% increase from the previous month; imports of synthetic rubber were 165,666 tons, an increase of 19% compared with the previous month and an increase of 30% year-on-year. Excluding natural rubber instead of composite rubber imports, the total natural rubber imports also increased by more than 30%. As the Thai Ministry of Agriculture and the Sinochem Corporation recently signed a 200,000-ton natural rubber import agreement, it is expected that the import level will remain high in November, and the supply of domestic natural rubber will continue to increase.
Natural rubber stocks keep rising
The increase in imports led to a rapid rebound in domestic rubber stocks after bottoming out in July. At present, the natural rubber stocks in Qingdao Bonded Area continue to maintain a net inflow, according to statistics, from August to October, rubber stocks in Qingdao Free Trade Zone continued to rise. As of the end of October, rubber stocks in Qingdao Free Trade Zone increased to 204,500 tons, an increase of 12.6% from the end of September, again reaching the year's high. This pressure on the price of the latter Hujiao is self-evident.
On the whole, the Hujia bear market structure is difficult to fundamentally change, short-term oversold may appear after a certain technical rebound, but can not change the overall trend of weaker prices, Hujiao under 12,000 yuan / ton under pressure. Therefore, in terms of operational strategy, investors need to maintain the idea of ​​a rebound and short, and be cautious about the operation of bottling.
Timeplex is one of the leading manufacturers of Metal Stamping, plastic injection, Heatsink ,home appliance products,R/C drones, smart electronic toys, complete the solution for OEM/ODM products and components.
It's founded in 1989 , located in Chang An Town, Dongguan City, Guangdong Province China. It`s near the Shenzhen Airport .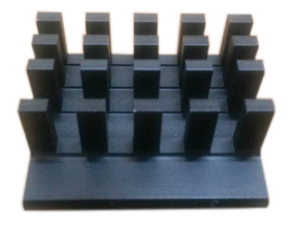 Our main customers : OSRAM,BAG Electronics.Inc., Walmart , Homax Products Inc(PPG),Fender UK SkyTV, Hasbro, A.O.Smith, Delta, Vtouch ,E-BI,EWA etc.
More services we offer:
Besides of Metal Stamping Components,heatsink, we also complete solution for OEM/ODM products & components, offer services of deep drawing services, EMI metal shielding parts ,Plastic Molding products for custom, Plastic Injection Components, Metal Stamping Parts, home appliances accessories ,R/C drone and smart electronic toys etc.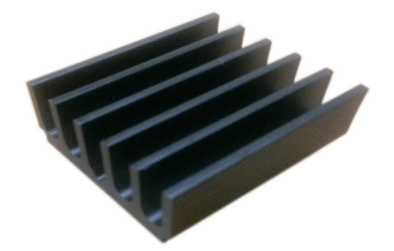 Our advanced equipments, professional engineers ,high quality system, enable us to provide high quality with low production cost Based on our strength, passion and capacity, we devote to supply one-stop service to customers.
Heatsink
Heat Sink,Led Heat Sink,Heat Sink Compound,Heat Sink Design
Timeplex Industrial Limited , https://www.timeplexhk.com